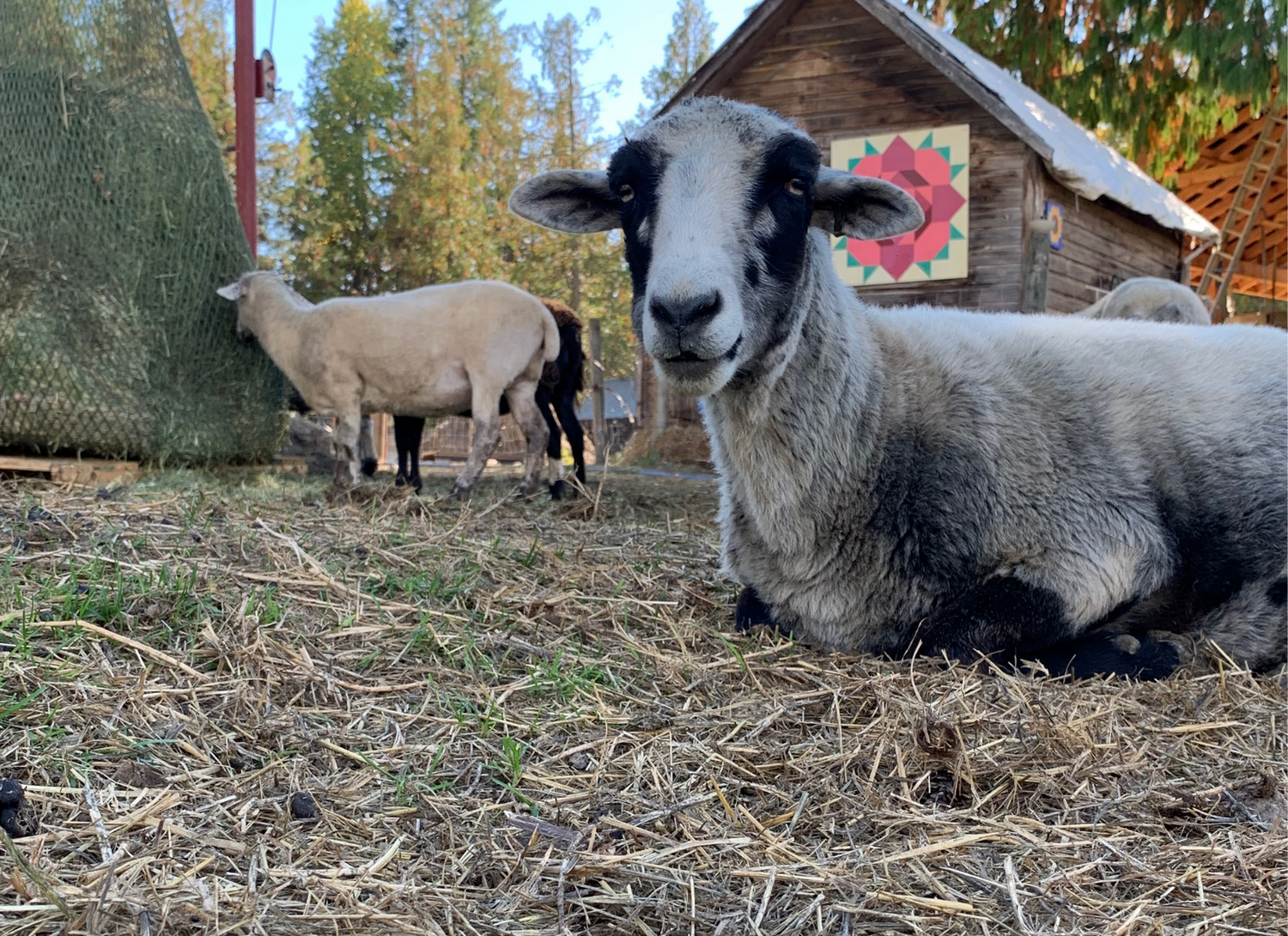 Proudly Made in the North Okanagan
Waste Not Wool soil amendment pellets are a nitrogen rich, slow release fertilizer that helps retain moisture in your soil.
Our pellets add aeration to your soil and porosity for roots!
Made with 100% BC waste wool!
Shop now
Some of the many Benefits of our Pellets:
Retain Moisture In Your Soil

Wool naturally both loves and replels water making it perfect for your soil. Wool holds 25- 30% of it's weight in water then sends the excess outwards to the soil surrounding it.

Added Organic Matter

Waste Not Wool pellets naturally contain organic matter and manure that also adds valuable organic matter to your soil once it breaks down. Add our pellets at planting time and have the pellets break down over the season, or use it to amend your soil in the fall and have your soil ready to go in the spring!

Utilised 6000 lbs Of Waste

We have saved approximately 6000 lbs of wool from the landfill or burnpile! Wool is carbon dense adding Waste Not Wool pellets to your soil helps get the carbon back where it should be! Back in the Soil!

Good for every type of gardener

Whether you are a collector of houseplants or you curate a full vegetable or flower garden our pellets are right for you!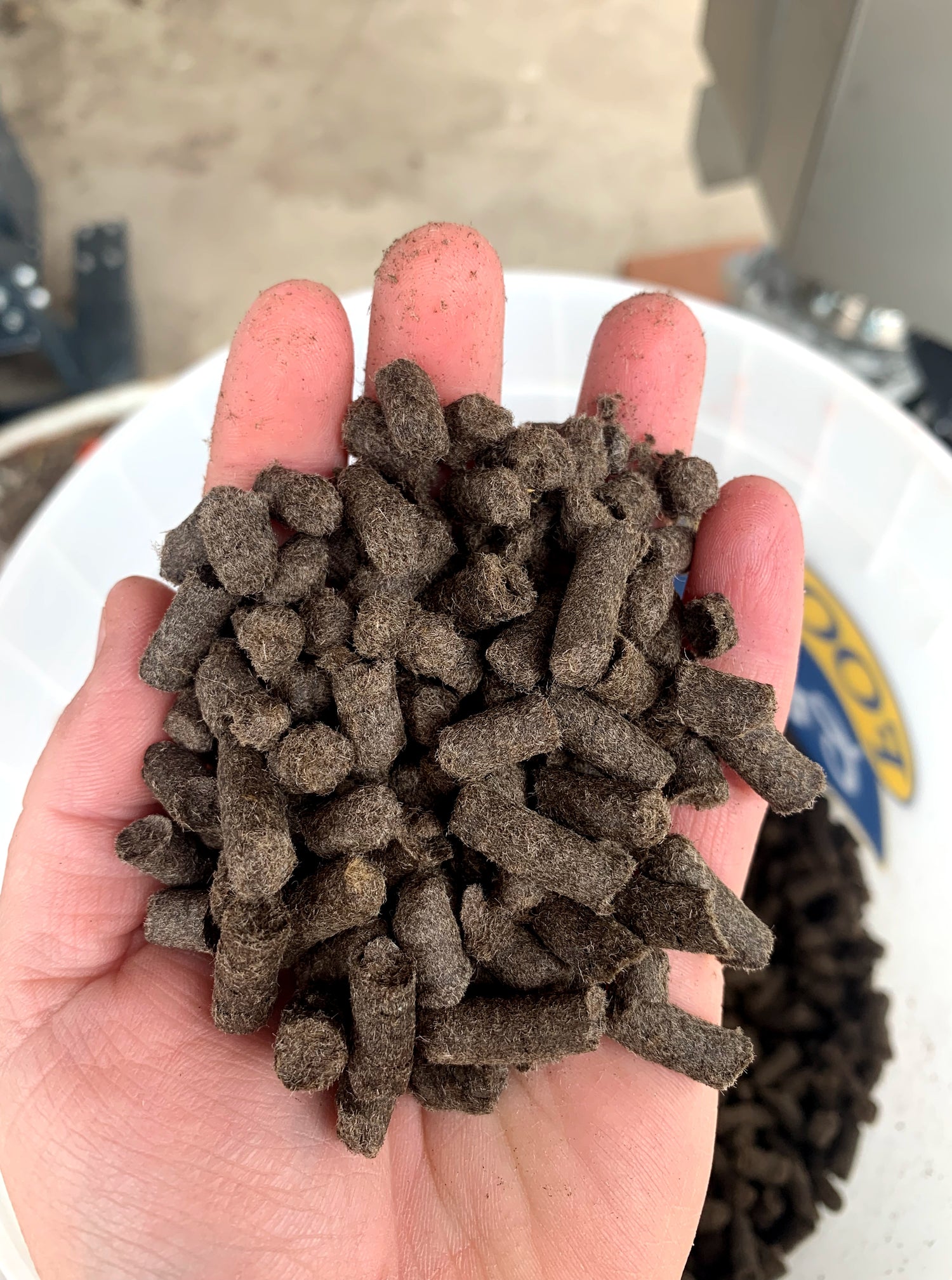 How we got started:
After selling out of their own wool clip in 2020, Leanna knew she needed more wool for her customers but not more sheep! Knowing how much wool was being wasted in the Okanagan she began reaching out to fellow shepherds in the Okanagan area of BC that might have wool they didn't want.  She made and sold calendars with photos of her own sheep to make money to get the wool processed. She hoped to save 15 fleeces but was thrilled to process 75!  The processed wool and yarn would come to be known as "Waste Not Wool" on her Instagram and Etsy shop.
Read more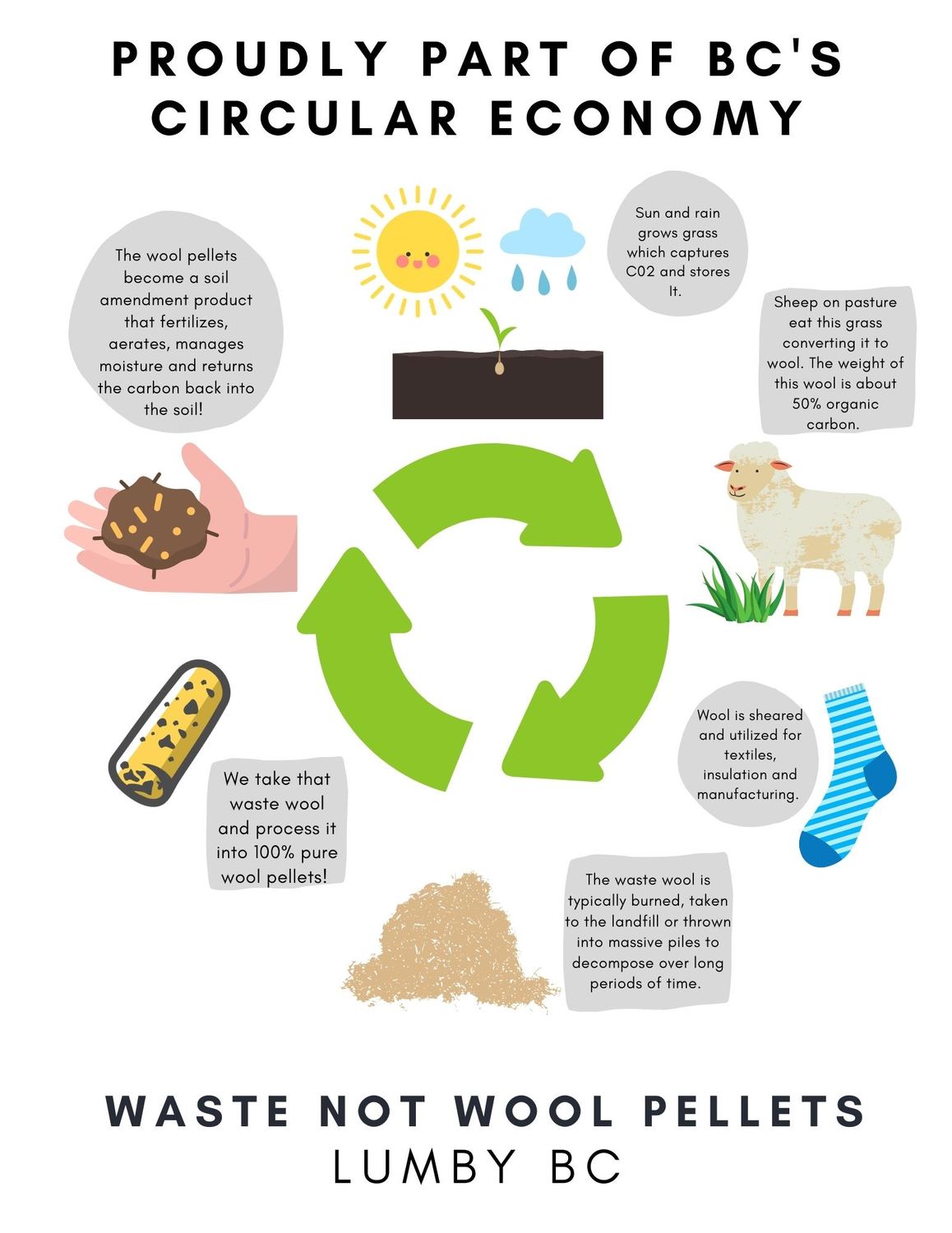 A proud member of BC's Circular Economy
Wool itself is a perfect example of a circular, sustainable resource.
Our business is proud to be part of BC's developing circular economy.
We are able to loop a "waste" material back into the economy by reworking it and turning it into a valuable product getting it back into the economy and out of the landfill!
You can apply our pellets in multiple ways!
Plant

Sprinkle pellets directly into soil while planting seeds or new plants.

Sprinkle

Sprinkle on top of soil and around plants and rake in to the top 2-3" of soil.

Mixing

Add directly to soil while mixing before planting.

Mulch

Add pellets to the top of the soil and around the bases of your plants.

Tea

Mix pellets into your watering can to break pellets down into a "tea" and water plants to give them a "punch" of nutrients!