About Us
Hello! We are the Maksymiuk Family, owners of Waste Not Wool and Lone Sequoia Ranch. We are first generation ranchers and raise Navajo-Churro sheep on our ranch in Lumby BC. We took a leap and moved our family to the North Okanagan in the dead of winter in 2017 from the Lower Mainland and we haven't looked back!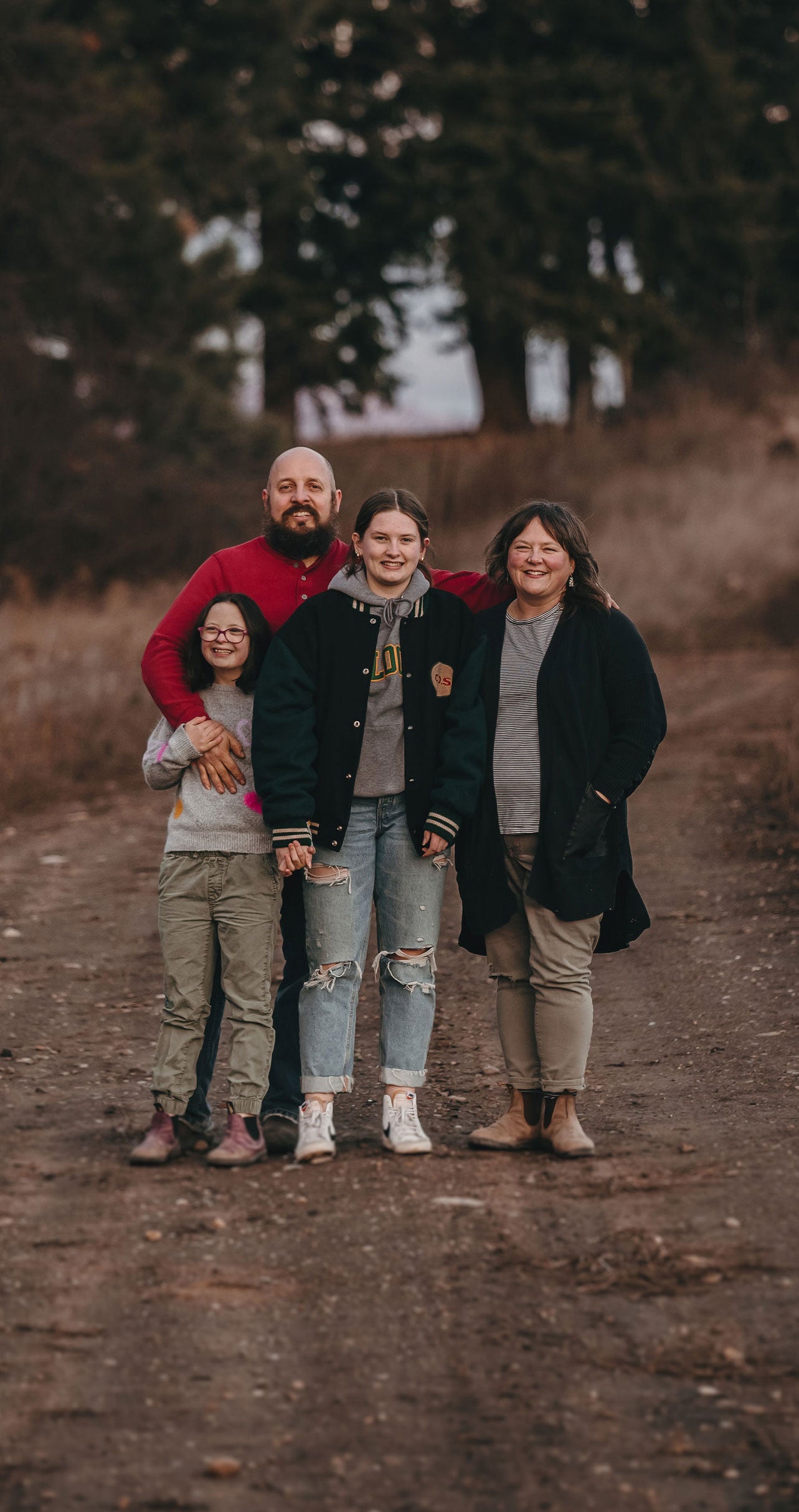 The Maksymiuk's
Our journey into sheep started in 2018 when our daughter had her first 4H market lamb. When she sold at the market we knew we wanted to have sheep that could stay with us for the long haul. Leanna got her first ewes later that year and our flock has continued to grow year over year.
Leanna is the face behind Waste Not Wool, but don't be mistaken she is also the one making the pellets! She is happy to talk about sheep and wool to whomever will listen, so don't get her started!
Mark's strong work ethic and problem solving skills come in handy on a daily basis on the ranch whether it's fixing a piece of machinery or building infrastructure that makes his family's life a little easier.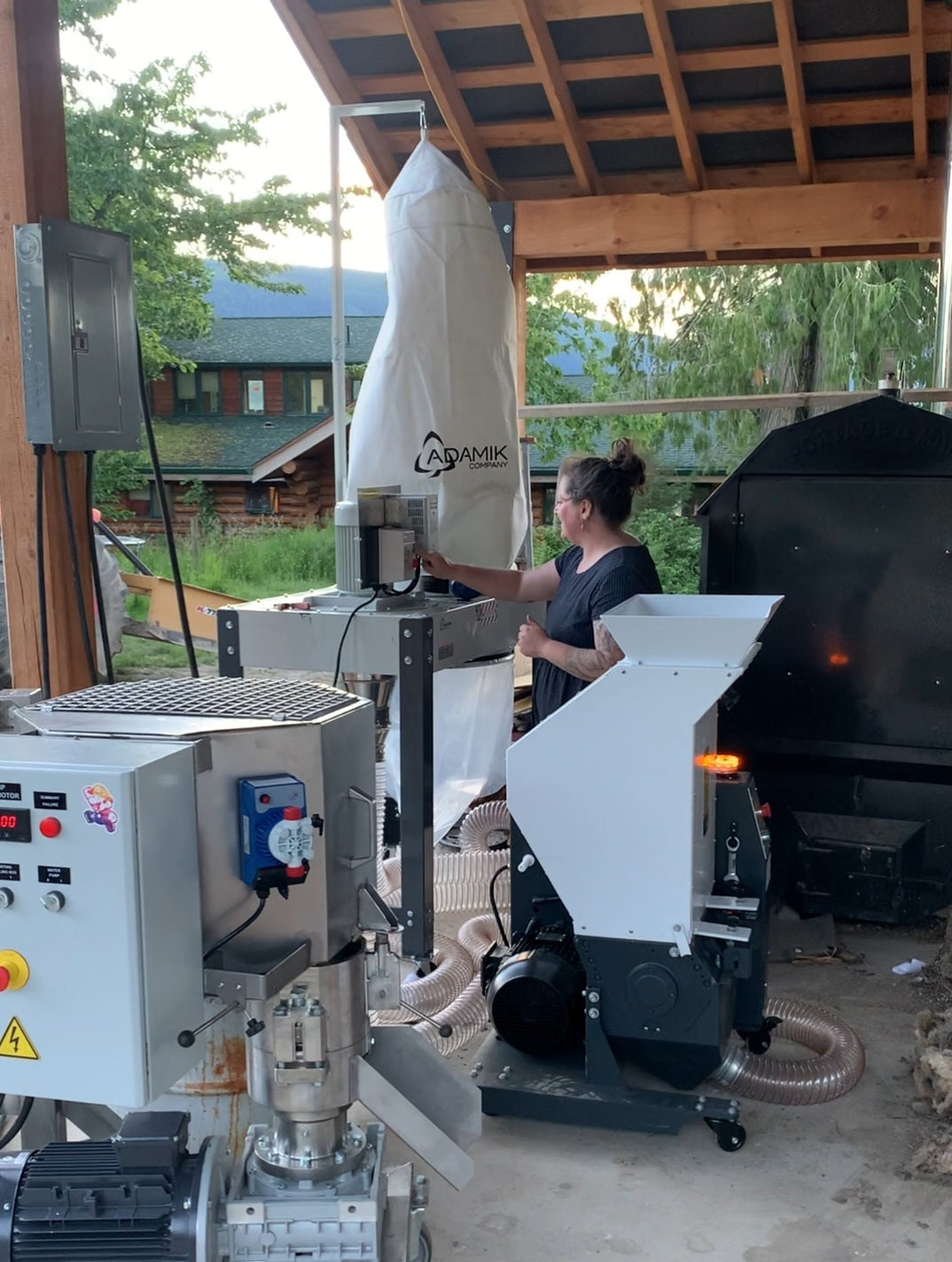 Our Process
Getting the raw wool to our mill is the first step. We typically arrange pick up days to maximize the amount of wool we can bring back to our ranch at once.
We have a specialized mill imported diretly from the manufacturer in Europe specifically made for pelleting wool.
We begin by shredding the raw wool into a consistent length and texture before sending into the mill. We don't add any ingredients or chemilcals to the wool leaving in all the good stuff! High pressure pushes the wool through the mill head and pellets are extruded!
We let the pellets cool naturally before packaging them for you!
Shop now